UPDATE RELEASE 10th December 2023
Mallaig Pool and Leisure working to re-open under new management.
In response to considerable and unexpected disruption to our services, the board and staff of Mallaig Pool and Leisure (Mallaig and District Swimming Pool Association) continue to work hard to ensure the pool meets its standard operating requirements to return to a full timetable as quickly as possible.
We hope members and visitors to the pool have enjoyed using the facilities. This timetable is from Monday 11th to Sunday 17th December. We will keep this under review and confirm the timetable for Monday 18th December in due course. 
Primary school lessons are timetabled to re-start after the Christmas break. Block Swimming lessons will be delivered according to demand and based on Swim Teachers' and Lifeguards' availability. 
Your ideas and opinions are very important to the future running of Mallaig Pool & Leisure. A Mallaig Pool Membership survey will be conducted in the period leading up to Christmas in order to gather ideas and suggestions to inform the programme of events you would like to see in 2024.  
We apologise for the inconvenience the disruptions have caused and we appreciate your continued custom and support. The good will of the community and its support is essential to the future success of the pool.
We are now hiring Lifeguards. We urge anyone who is interested in joining the team to get in touch.
Users of the pool who pay a monthly membership, which they feel they have been unable to use due to the restricted opening hours, are invited (if they wish to) to apply for a one-month refund. Due to financial pressures on the facility, we will not be making automatic refunds.
Please visit the MPL website or Facebook page for timetable information and for general updates.
Thank you for your patience and support.
Lesley Benfield
Chair, on behalf of the staff & directors of Mallaig Pool and Leisure (MDSPA)
Mallaig Pool & Leisure Centre is a charity and Social Enterprise, run by volunteers from the community, a General Manager, and dedicated staff who ensure the day-to-day running of the facility.  We want to provide every member of our community, and visitors alike – young, old, and in-between – with every opportunity to maintain an active and healthy lifestyle.  We extend a warm welcome to everyone to use our fantastic local facility, and are happy to provide support and advice to reach your fitness goals on your health journey. 
Our small but comprehensive facilities include: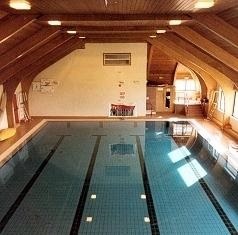 Be active, stay active 🙏💜
For opening times, please view our timetables here