After what can only be called an unprecedented two years away from sporting events such as this, we're absolutely delighted that the Road to the Isles Events Marathon & Festival of Running made a welcome return for 2022.
Thank you to all participants, staff and our volunteers for making the day and the event yet again memorable and great.
Results are now available: Road to the Isles Running Festival 2022 (perfecttimingscotland.co.uk)
For the uninitiated, the views along the route for all of our events are some of the best you could hope to experience anywhere in the world! Based in the picturesque highland vilage of Arisaig, you'll be running along some of the most beautiful minor roads in the UK with amazing uninterrupted views to the islands of Muck, Rum and Eigg, and alongside the pristine white caribbean beaches of Silver Sands and Camusdarach [google them, they're amazing]. This is a great family running festival with something for everyone – so bring your family, kids, friends and loved ones to the most beautiful part of the world for the most amazing running event.
Our Marathon & Festival of Running day comprises the following events: Provisional start times as follows:
Full Marathon (£46) – 9.30am
Half Marathon (£36) – 11.30am
10k (£34) – 12pm
5km (£15) – 12.15pm
All competitors receive a free Road to the Isles Running Festival technical t-shirt worth £9.99. Just enter your t-shirt size at sign up via Entry Central. There is also the option to purchase a gorgeous limited edition Road to the Isles Events bespoke designed Blue Sea & Sky Buff featuring an image of our stunning highlands and islands.
If running isn't your thing, or you have family coming with you who want to get involved, then we also have our "Walk on the Wild Side", a walking event that follows the Half Marathon route!
Walk on the Wild Side (£25) – 10.30am
And for the youngest members of the family, this year we're introducing a "Wee Run" [800m] for 5yrs and under [sadly no t-shirt for the wee ones, but there will be lollipops].
Wee Run (£2) – 12.30pm
The routes are available on the website with links below.
We look forward to welcoming you back and thank you for all your support. Mallaig Pool & Leisure is a social enterprise run by a small dedicated team as well as volunteers from the community. All profit from this event go towards the costs of running future events and for the day-to-day running of the facility .
Come along, tell your friends, bring your family – it will be a great day out. Let the training commence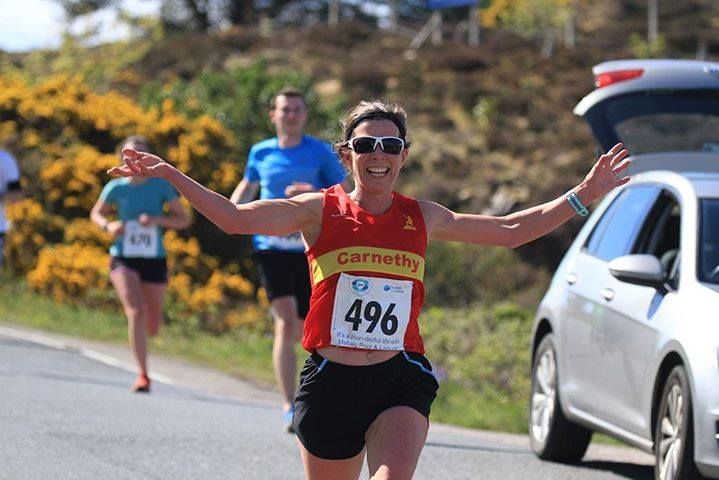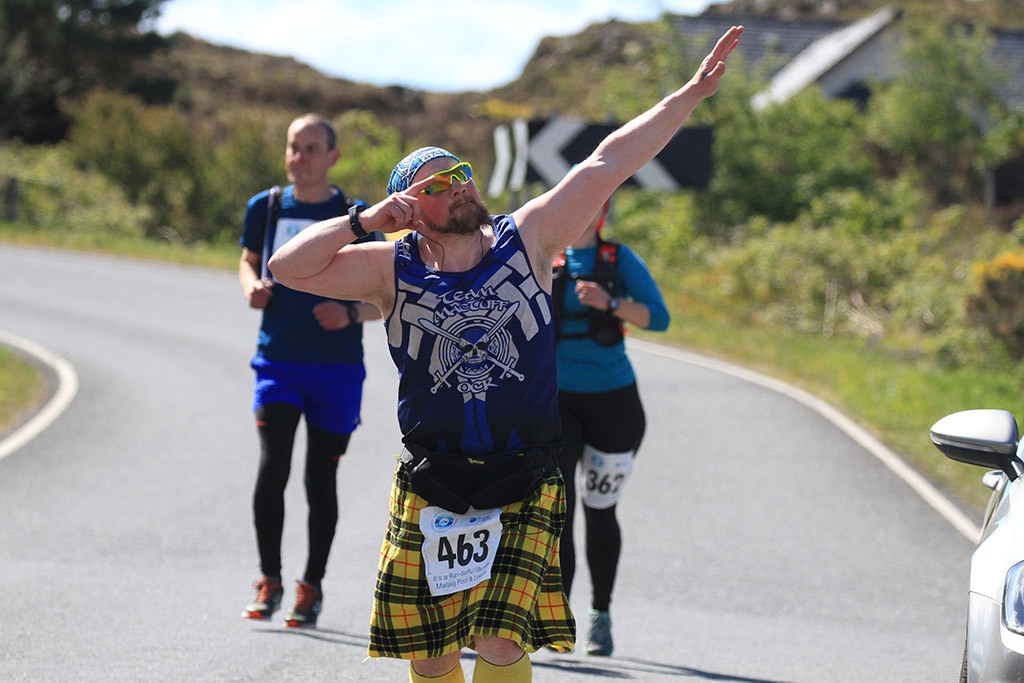 For the Half Marathon route

click here
The Marathon does the Half Marathon route twice
Well done to all the great runners how took part in out Festival of Running in May 2022! 
2022 Race results can be found here